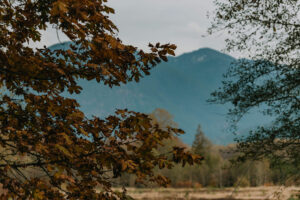 Welcome to
Norris Farmstead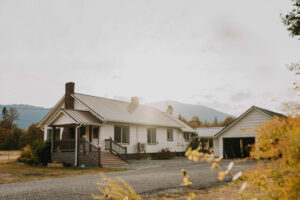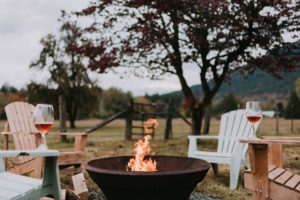 Take it easy at this charming and cozy 1916 farmhouse.
Meet the Herd
While sipping on coffee or tea in the morning or relaxing in the evening, enjoy watching our herd of Scottish Highlanders just across the fence. Our cattle are raised as intended, grass-fed, grass-finished on pasture, and hay from neighbors' fields in the winter. Watch them frolic in the pasture, enjoying the mountains and wide open spaces as much as you!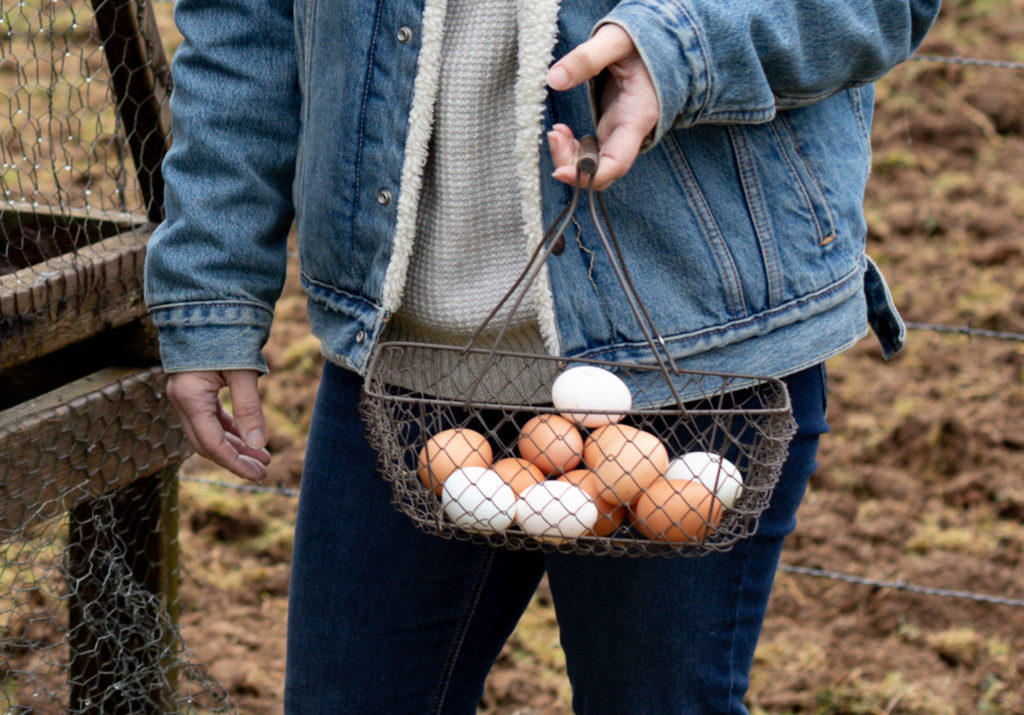 Farm Fresh
You've never had eggs until you've had them fresh from the farm. No anemic pale yellow eggs will be found when hens are out in the fresh air all day, scratching for bugs, and allowed to range on grass. Gorgeous golden yolks await. When in season (we don't force our hens to lay with artificial light) you'll have the option to find a basket of farm-fresh eggs waiting for you inside the farm stay kitchen!
Backyard Spa Relaxation
Ultimate relaxation in this private four-person hot tub, available all year long. Situated on the back covered deck, you'll take in the flower and herb garden, gazebo, and main pasture while tension floats away. A wonderful way to start and end your day!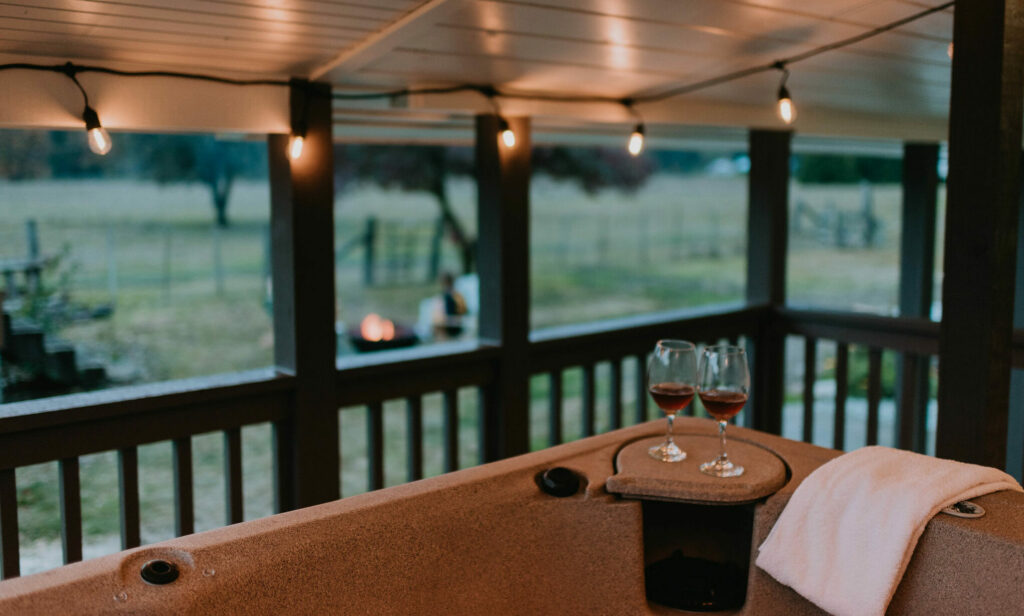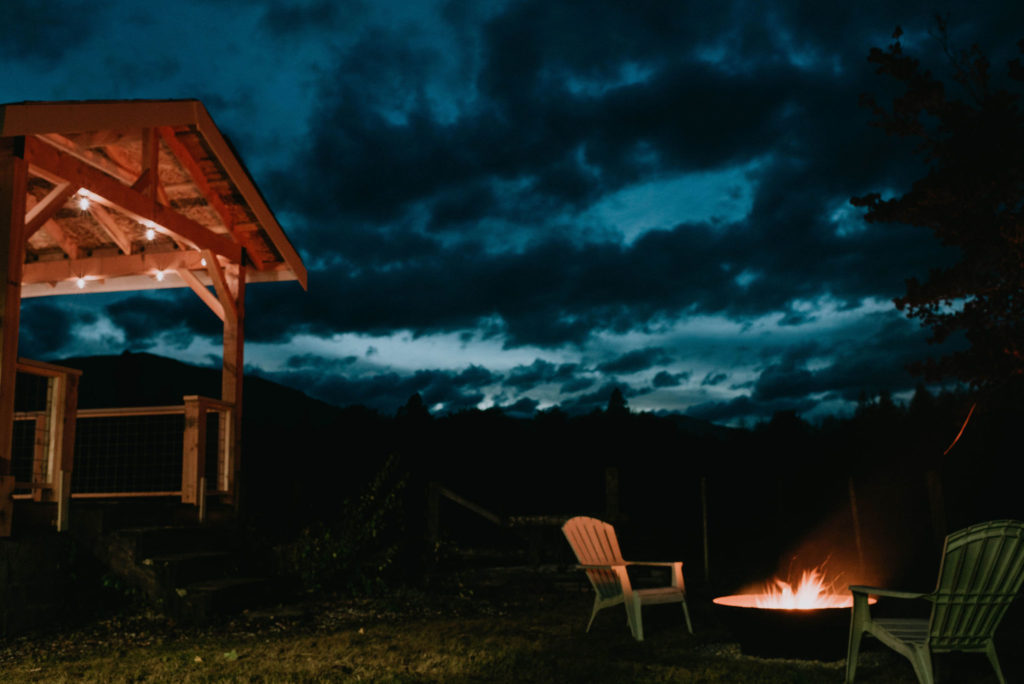 Outdoor Dining & Entertainment
Relax around the backyard fire pit, perfect for long chats and roasting hot dogs and marshmallows. A covered gazebo is just feet away complete with a propane BBQ and an electric pellet smoker, waiting for whatever culinary delights you wish to dine on. Head out for a day of fishing at Baker Lake or the Skagit River, and bring the catch back to cook for supper that night!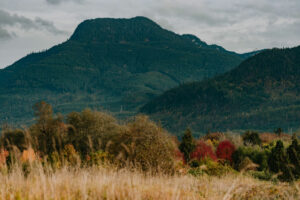 Relax and recharge on private 40 acre farm.
Peaceful Country Nights
Restful country nights with mountain views greet you each morning. Bedroom 1 features a queen bed, Bedroom 2 has a queen bed with a twin XL trundle, and the living room has a queen hideabed for a total of 4 beds and 7 guests. All beds feature premium linens, multiple pillows, and extra blankets for maximum coziness.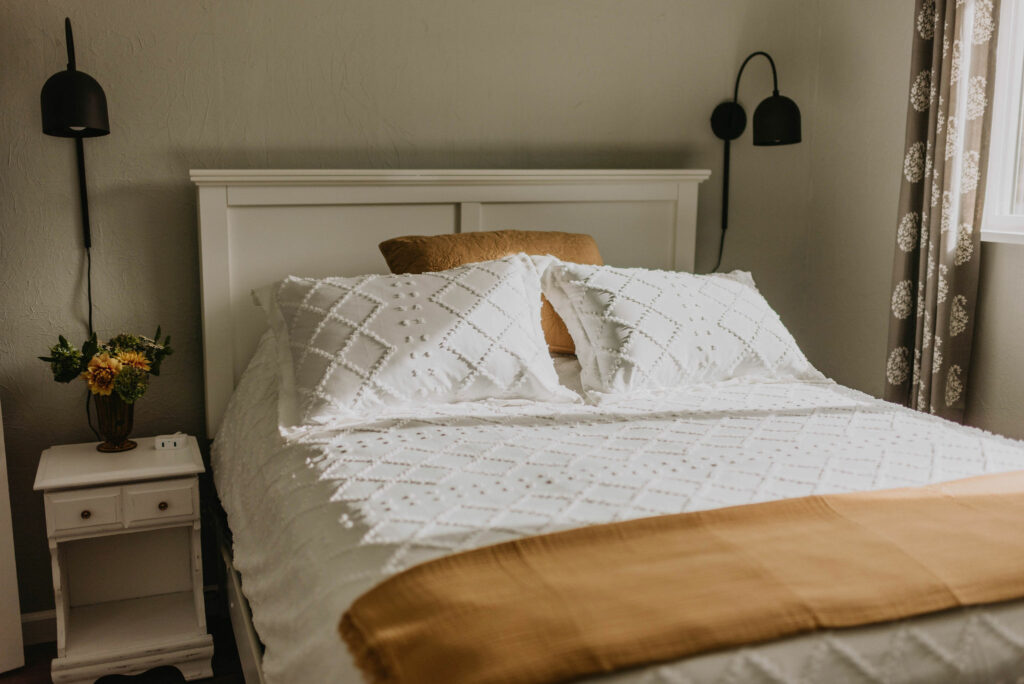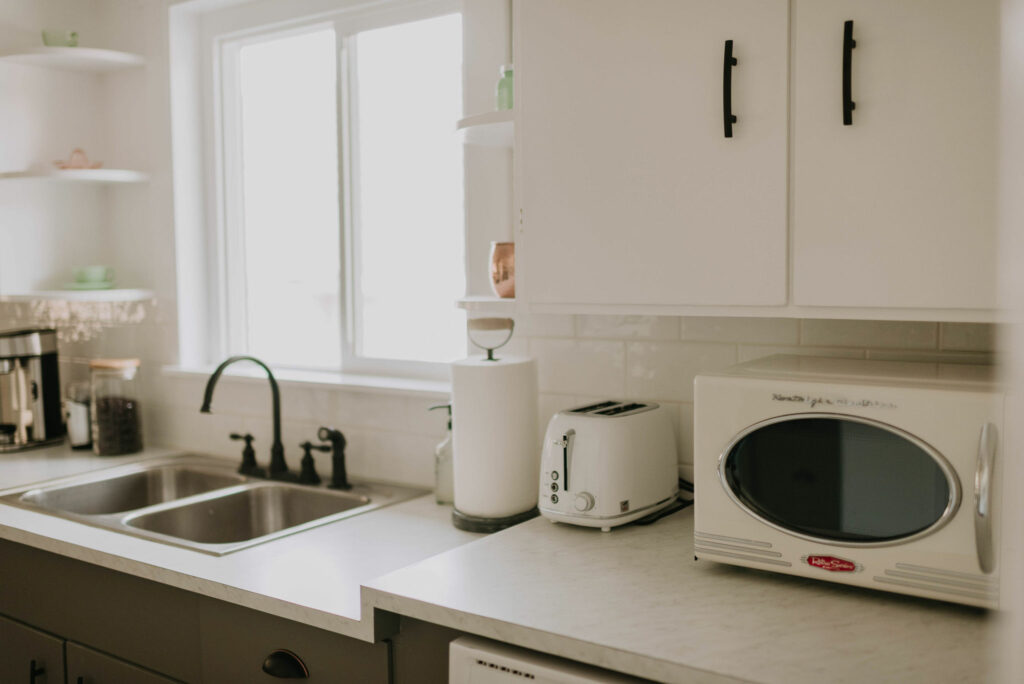 Home-Style Cooking
Create delicious home-cooked meals in this fully equipped kitchen with an electric stove and oven, refrigerator and freezer, microwave, toaster, blender, food processor, coffee grinder, coffee machine, french press, pots, and pans (including a cast iron skillet), bakeware, wine glasses, Instant Pot with Air Fryer, full place settings, kettle, and more!

We have you covered with salt, pepper, olive and coconut oil, flour, sugar, real four-fold vanilla extract, baking soda, and baking powder in case you want to fill this beautiful farm kitchen with freshly baked cookies, muffins, or cakes!
Lingering Conversation
Gather around the dining room table that comfortably fits six guests. Linger over meals in this full room complete with historic built-in bookcases and an antique buffet with board games.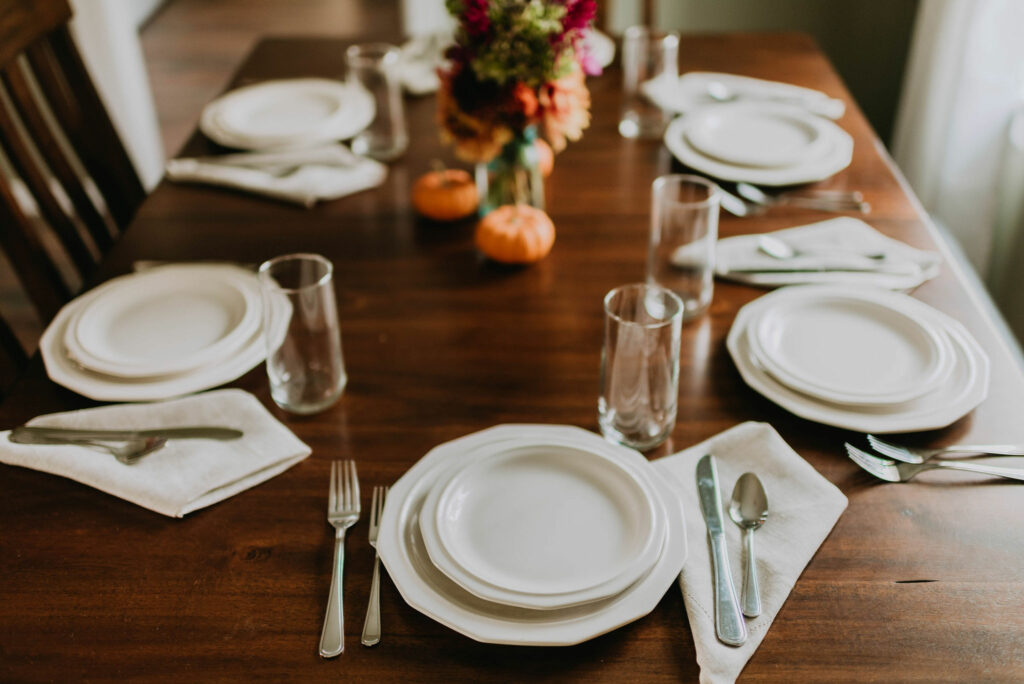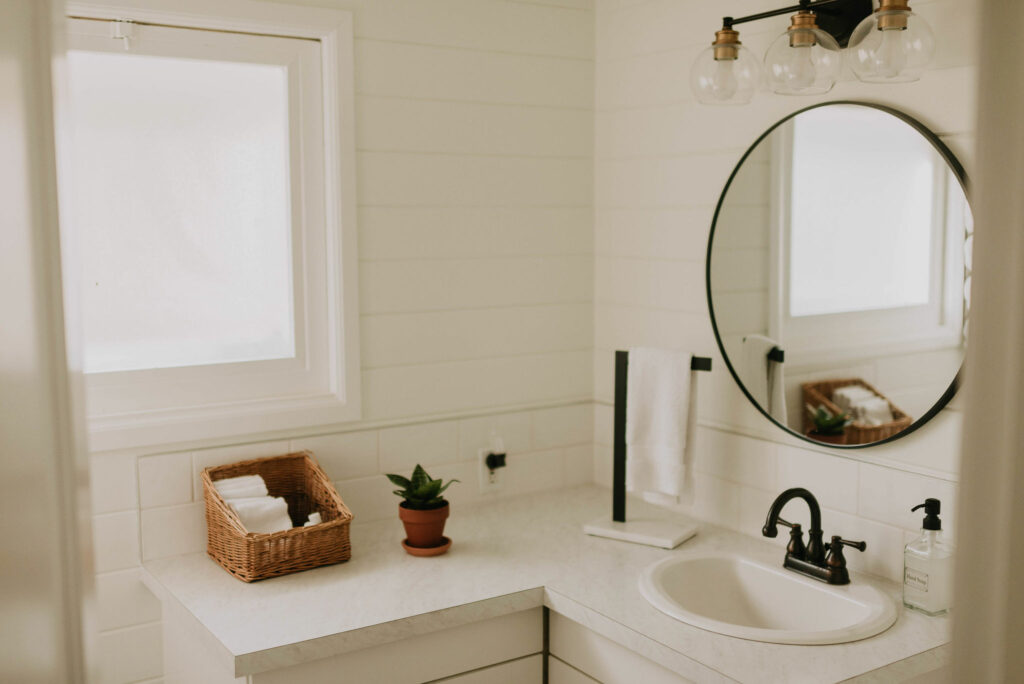 Vintage Country Charm Bathroom
This beautifully renovated bathroom features a full bathtub and shower combo unit. Enjoy the original wooden door and hardware and the historical window featuring a new double-frosted pane for privacy and plenty of natural light. In the summer, the chain allows you to prop it open to hear the birds singing and enjoy the fresh mountain air while still being completely private. It comes stocked with shampoo, conditioner, hand soap, body soap, towels, washcloths, and a hair dryer, all you need to do is bring yourself and your clothes!
Everything We Offer
40″ HDTV with Netflix, DishNetwork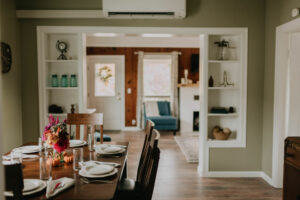 This historic farmhouse has been restored to its full vintage charm.