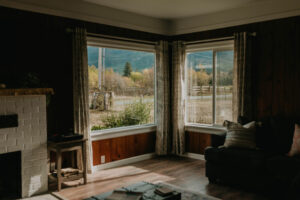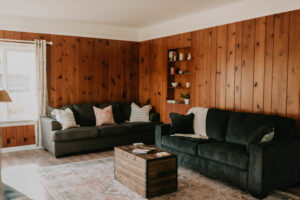 The FarmStay
Take it easy at this charming and cozy 1916 farmhouse. Private 40-acre farm with stunning 360 views of North Cascade mountain peaks, just 2 hours north of Seattle.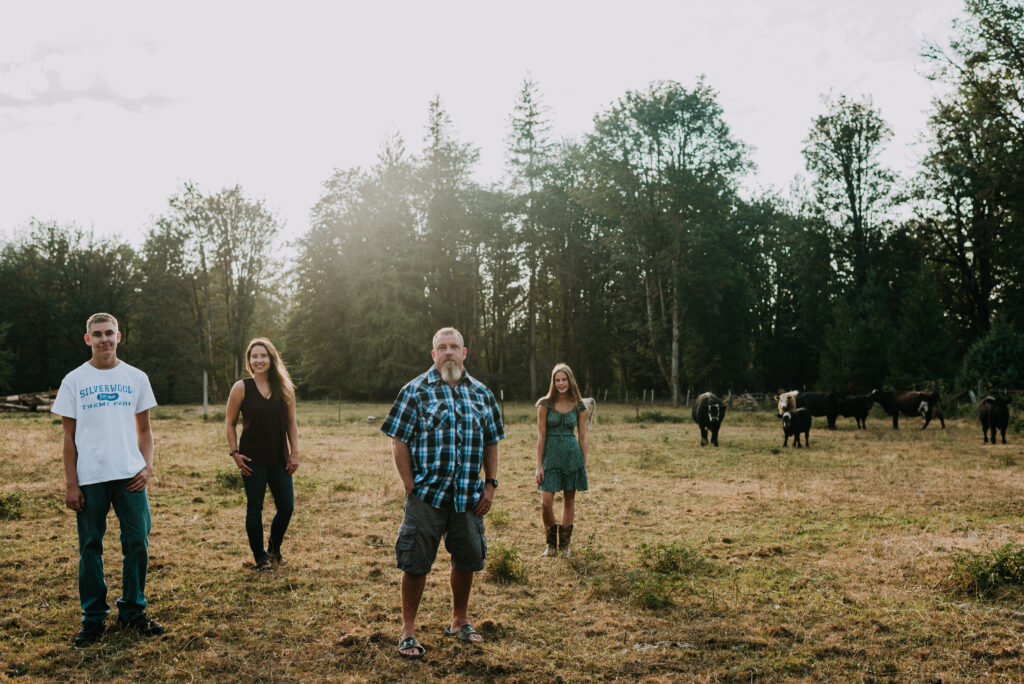 The farmhouse was built in 1916. This 40-acre farm has a long legacy of raising grass-fed beef cattle. Lawrence and Clara Hornbeck bought it right after Lawrence came home from fighting in WWII and continued raising Hereford cattle and horses on the farm.
Melissa grew up watching his wife Clara, lovingly tend to her flowers lining the road and flanking the farmhouse.
When the family farm came up for sale, Melissa and Clay purchased it from the Hornbeck family to continue the heritage of grass-fed beef. Melissa has lived her entire life on the same road as the farm and she and her husband Clay have raised grass-fed beef for twenty years.
With the addition of the acreage of the farm-stay, they're using regenerative agriculture practices to raise more grass-fed beef, pasture-raised heritage pork, and poultry for both themselves and the community.
During their summer they'll be holding teaching workshops at the farm so others can learn to produce ethically raised food for themselves and their families.
When you stay at the farmhouse you'll find pictures on the walls of Lawrence and Clara and the farm from the early years. We look forward to sharing the beauty of this place with you, honoring the past, and creating a stronger future with local regenerative agriculture practices (including many sustainable features within the farmhouse from the laundry soap to animal husbandry).